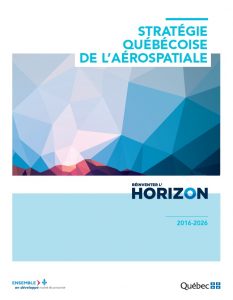 Here is the Quebec provincial government aerospace economic development strategy document for the next 10 years (Please note it is only available in French at this time).
Please leave your comments below (if you do not see a comments block below, simply click on the title of this post to make it appear).
Click on the image of the document to download.